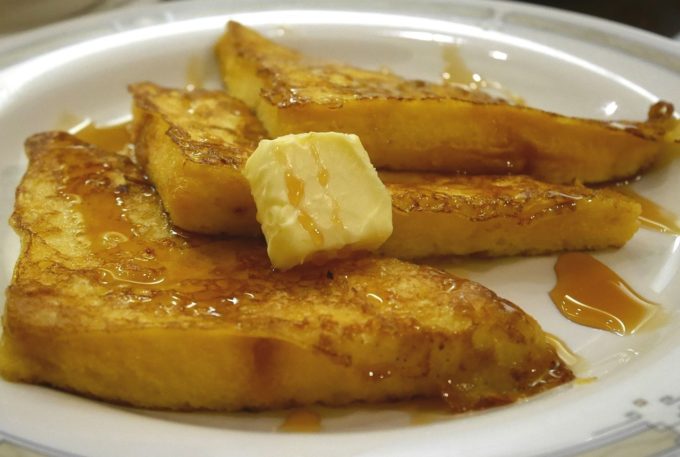 After a tough leg workout this morning, and realizing  I didn't have many good carbohydrate sources for a post-workout meal, I randomly decided to make healthy French toast. Then I came to find that it just happened to be National French Toast Day!! I guess my spirit just knew 😉
Who doesn't love the sweet treat for breakfast from time to time? Of course, standard French toast is anything but healthy – high-calorie white processed bread topped with loads of sugar. A healthy lifestyle and diet nightmare, probably adding up to around 500 calories (or more at some restaurants!)
So, here's my healthy high-protein, low-sugar French toast recipe:
2 slices Ezekiel bread
1 whole egg + 2 egg whites
1/4 scoop of Cinnamon Bun protein powder (I use this: http://amzn.to/2hY6K0L)

1-2 tbsp coconut or almond milk

Dash of vanilla & cinnamon

1-2 drops Stevia (I used the Vanilla flavor)
Directions:
Heat a skillet on medium and spray with coconut oil spray (or Pam). Combine everything except the bread in a bowl until smooth. Then, dip bread until fully coated, and flip over and repeat. Put in the pan and cook about 1-2 minutes on each side, or until egg is fully cooked and outside is slightly browned and firm.
Once cooked, top with butter spray and sugar-free maple syrup. Sometimes I also top with peanut butter. Always a delicious way to start the day, especially after a workout when your body needs those carbs and protein!