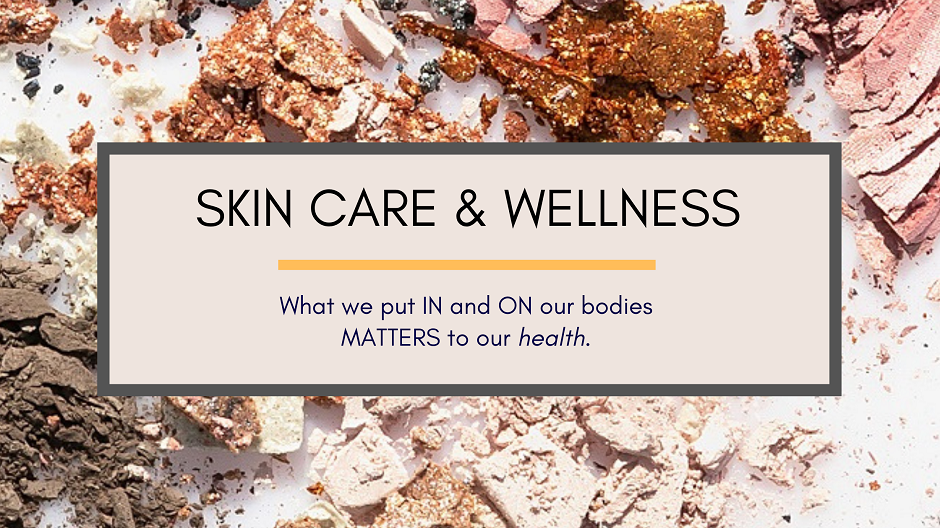 CLEAN BEAUTY, FITNESS, AND HEALTH
You may be wondering … does a skin care care section belong on a fitness and health website?
Yes, it does! Here's why, in short…
By the time I had completed my holistic nutritionist certification, I realized I needed to seriously look at my cosmetics and skin care products and start taking better care of my health with a more holistic approach. If the EU bans 1.400 million ingredients because of their safety hazards, then shouldn't we ALL  avoid these ingredients? And not only avoid, but shouldn't we be using more products that actually benefit us? That's why this page exists.
HOLISTIC WELLNESS – A HEALTHY BODY IN EVERY WAY
Maintaining a healthy body and reversing diseases includes the every day things we do to maintain a healthy lifestyle. For example, in fitness and weight loss, we focus on "clean" eating. As the saying goes, " you are what you eat." I believe firmly this is crucial to becoming and being your best. But have you considered that how we expose our skin to the world also affects us?  From lotions to creams, the products we put on our skin on a daily basis – including sunblock, makeup, and shaving creams – are essential to our overall wellness from a physical and a mental point of view. These also need to be "clean." In other words, our products should not be full of chemicals and/or strange, man-made ingredients that have the potential to cause damage to our bodies.
Consider this… have you or anyone you know struggled with infertility? Hormone imbalances? What about cancer? Our beauty and wellness routines may have contributed to these very real struggles. For such reasons, I have chosen to make BeautyCounter and Mountain Rose Herbs Essential Oils part of Renewal Fitness Coaching as a way to provide a complete package to my clients. These are both companies that I LOVED before I ever considered partnering with them. When I realized how well our missions aligned, it only made sense to share them with you!
To read more about this, check out my blog post "Is Your Beauty Routine Harming Your Health?"
READY TO MAKE THE SWITCH TO CLEAN BEAUTY?
Here are some ways to get started and/or get involved in advocating for better beauty and health
Instagram requires authorization to view a user profile. Use autorized account in widget settings