Meet Holly – Your Personal Fitness, Nutrition and Health Coach
Hi, I am Holly! I am privileged to have you visiting my site, and I'm excited to share my passion with you for health and fitness. While I have a variety of credentials from Personal Training to Spin Instructor, one thing credentials can't prove are a love for helping people and seeing lives changed. This love is the essence of who I am and what Renewal Fitness Coaching is all about.
My passion for faith, fitness, health and writing helps me provide you the best personalized programs to help you create a renewed you. This passion also helps me create educational blog and video content to help motivate and hopefully inspire you along the way – so be sure to visit both my Fitness and Health Blog and my YouTube channel. Together, with the understanding of the emotional and spiritual aspects of life, we will work to address the struggles that are often overlooked in other programs to obtain lasting success.  I look forward to partnering with you to provide the best personalized fitness, nutrition and overall health coaching to help you achieve your goals and bring about forth your renewed life.
How Renewal Came to Be
I started Renewal Fitness Coaching in early 2015, after sensing at the start of the year that it was a season of transition that would require strength that would bring about renewal. The winds of change that I sensed required me to step into a new role as a coach that would propel me to help renew others physically, spiritually, and emotionally. As a result of my own weight loss, fitness journey, and lessons I've learned along the way, I am even more passionate about empowering others with a renewed sense of strength and self-confidence by teaching accurate fitness and nutrition methods that will help reach your goals.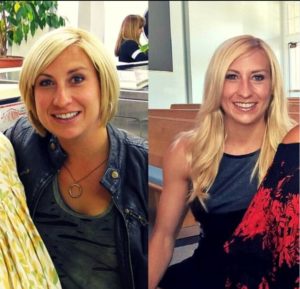 My Own Renewal Transformation
You Are Unique: No two people are the same, so their fitness plan shouldn't be either. No cookie cutter programs designed for the masses. Customized meal plans and workouts suit your preferences, lifestyle, body type, and long-term goals – both online and in-person.

Holistic & Spiritual Solutions: Getting fit and feeling confident are not impossible goals – but it can feel that way. Your struggles and desires are valid, personal, and often deeper than you realize. Find holistic solutions and overcome barriers to finding your true strength.
Accountability & Encouragement – You may know what to do, but need someone to keep you accountable to actually doing. We all need a little push sometimes – you don't have to make this happen alone.
Overcome Fear: Working out can be scary when you don't know where to start. Clear explanations and simple plans take the fear and intimidation out of the gym so it can be fun!
Truth & Clarity – Confused by information overload, fad diets and failed attempts? You should be – it's not all meant for you, and some of it doesn't work at all! I keep it simple and provide answers and safe methods to remove the mystery.
It's a Process – Fitness takes time, especially if you want long-term success. I use time-tested programs, adapting them over time from increase motivation, achieve goals, and maintain success.
Renewal – Physical transformation requires the renewal of our minds and dealing with our true struggles. Renewal of our physical bodies also helps transform our minds and the way we view ourselves. And that's what this is all about!
Here is a short video about my approach to personal training and online coaching.
My YouTube Channel is full of various workouts, fitness tips, nutrition advice, recipe ideas, and motivation for a fit and Renewed life! Be sure to visit and Subscribe to get notified of my latest videos. 
Subscribe to my YouTube Channel!
I started working with Holly in helping me lose the last 10 pounds I needed to lose after being on a keto diet for almost a year. The struggle with losing the additional 10 pounds was compounded with post menopause. Holly initially did an assessment to see where I was at in my fitness and strength levels. We worked together for a number of months and I found that she was very knowledgeable, encouraging, and if she didn't know something she would research it. I appreciated her thoughtfulness and willingness to help with some other issues I was having related to post menopause. In working with Holly, I was getting stronger and more fit. She gave me enough tools and variety in my workouts to then continue on my own. I appreciate all that I received from Holly and believe that anyone training with Holly would greatly benefit from what she brings to each and every training session.

Since working with Holly, I've been able to get back to the gym routinely (and work out at home), recalibrate my eating, and successfully lose some pounds. Incredibly, I have a renewed sense of how I think about food AND my body and what's reasonable for me, especially with a neurological disorder that often tries to be the boss of my energy! She has worked with me tirelessly to find what fits ME

You don't know what this has done for me. I was putting a lot of pressure on myself instead of looking at getting physically fit as a way to grow spiritually. That definitely changes things for me.  I was so down on myself that I wasn't doing more. But now I know I should celebrate and just shoot for making it more consistent. Thank you, thank you, thank you!